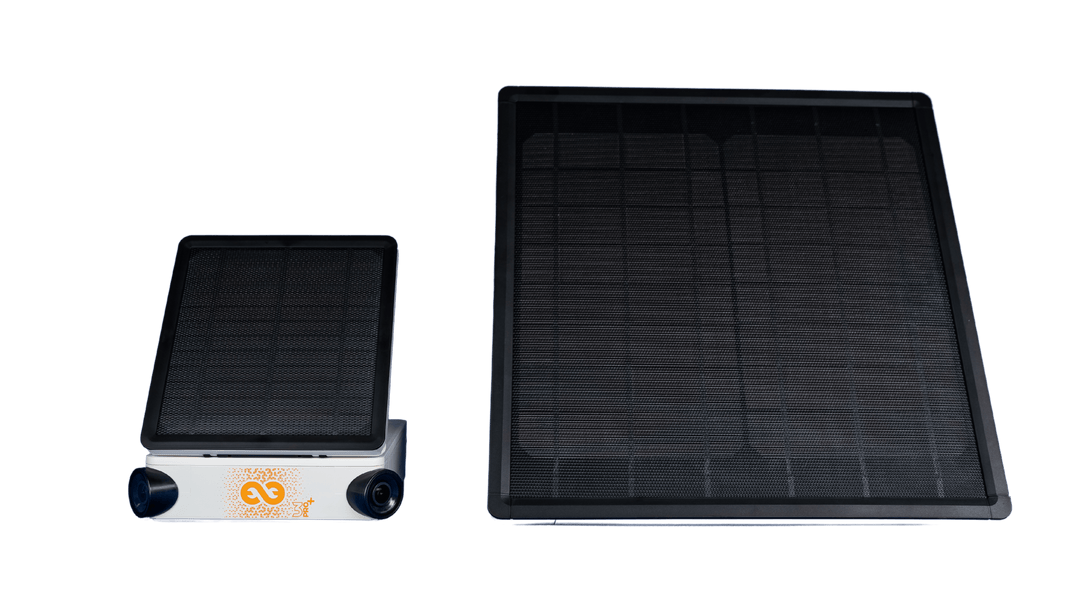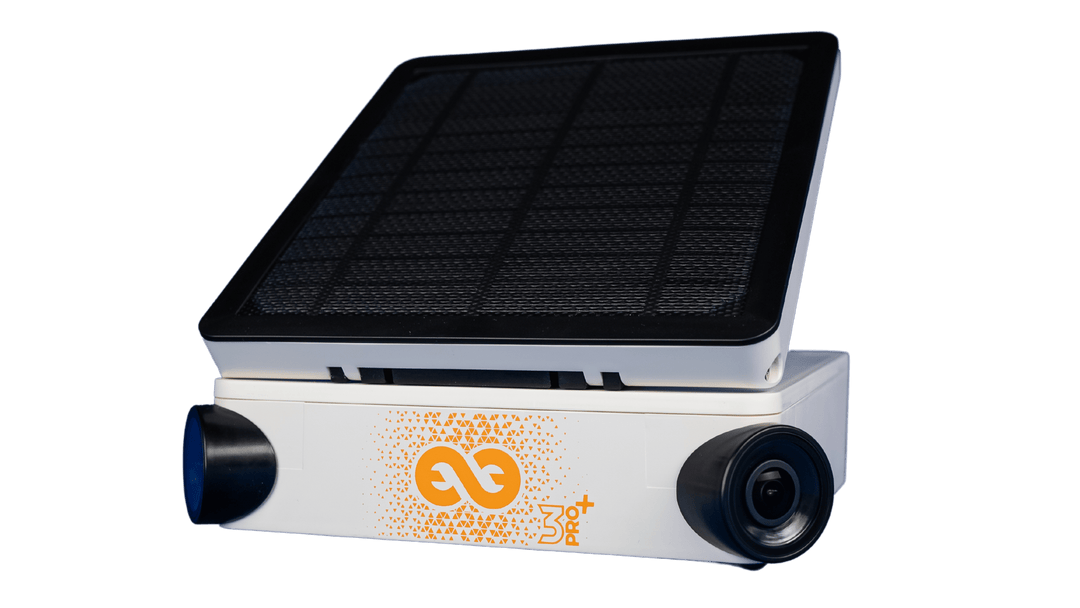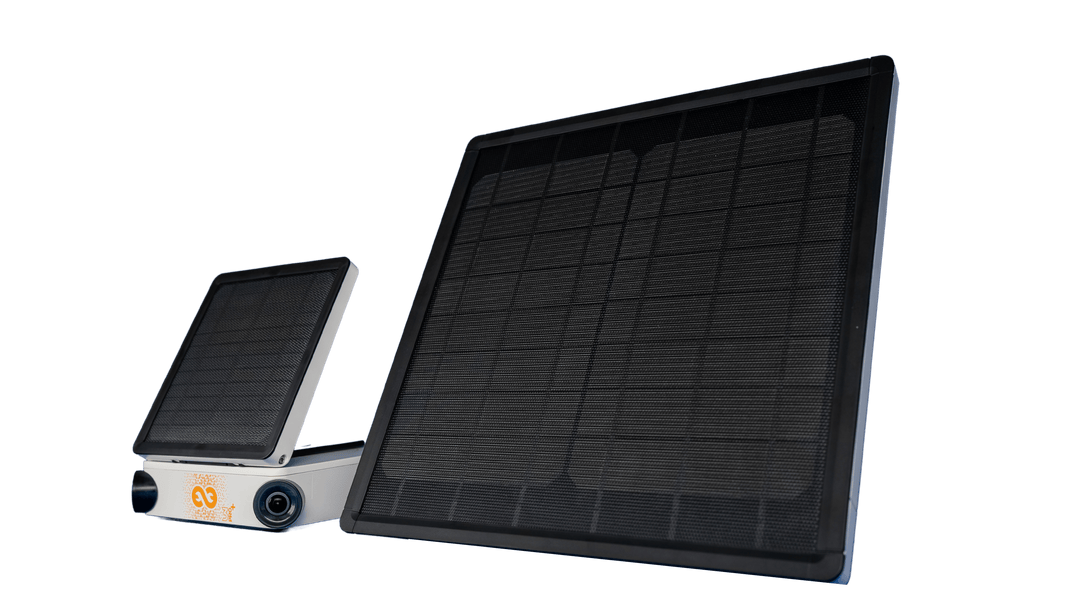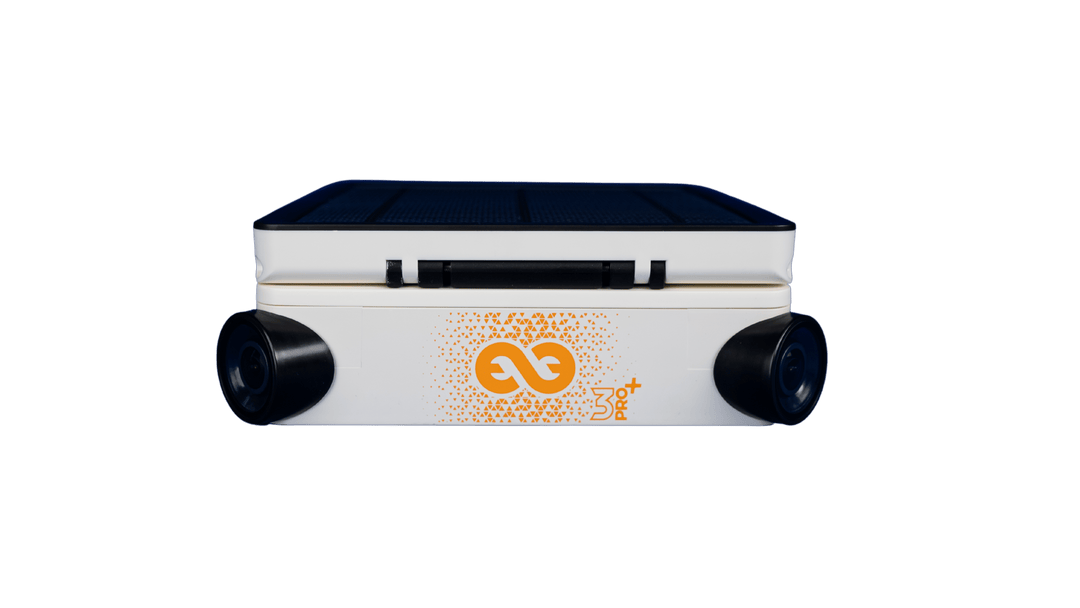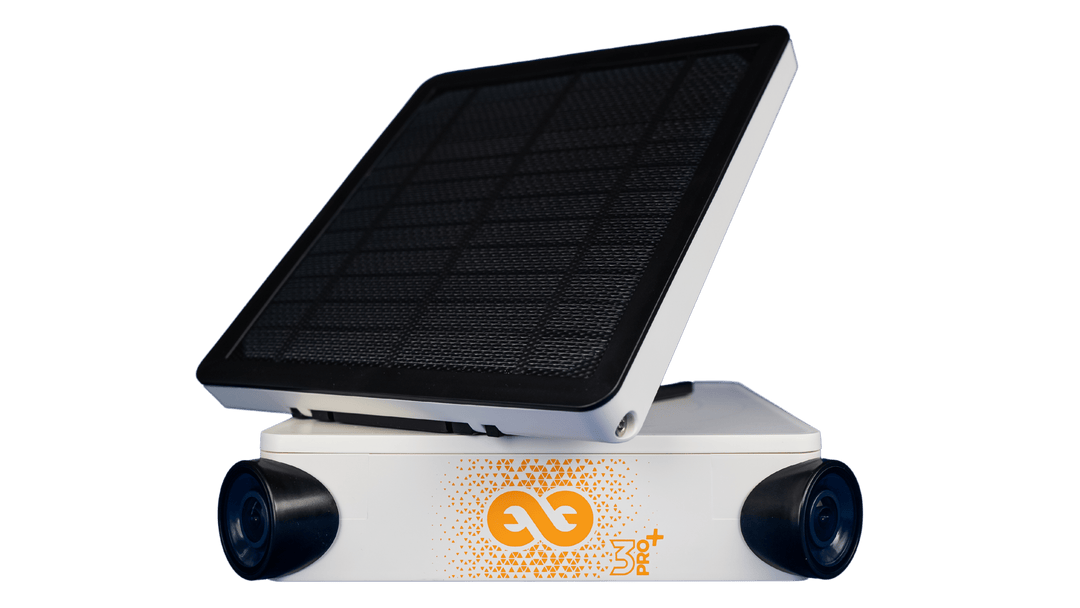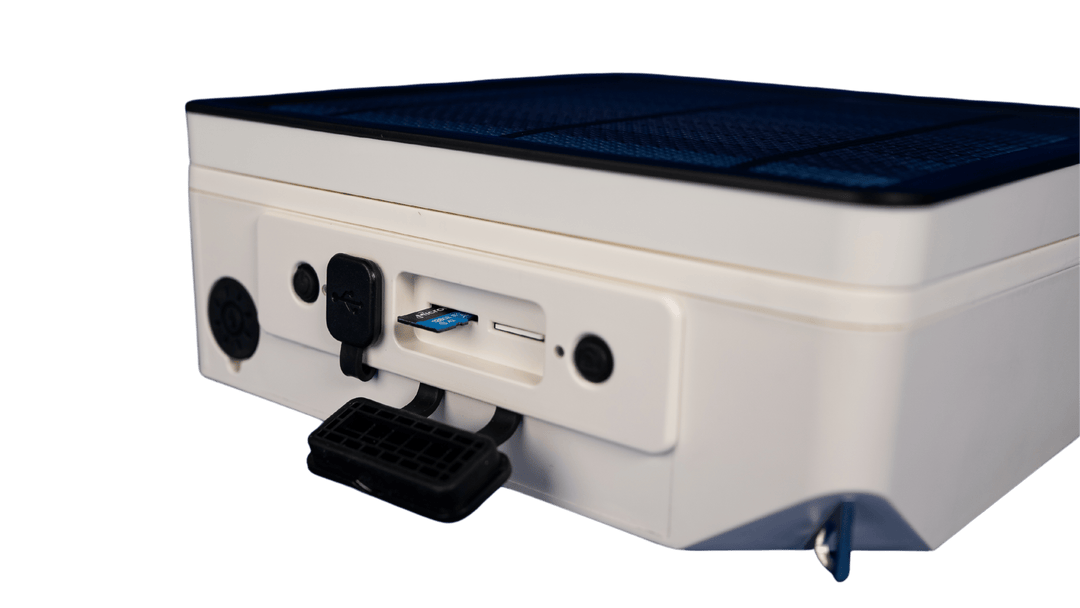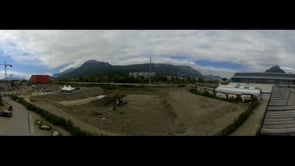 Enlaps Tikee 3 Pro + 6K Timelapse Camera with External Solar Panel
Regular price
$2,556.00
/
Tax included.
---
3 x more surface area 
3 x more power 
3 x more content
The Tikee 3 Pro + Timelapse Camera offers image capture beyond limit. With enhanced capabilities including video and photo snapshot features, waterproof connector for an external solar panel and 3 x more power when connected with the external solar panel. 
Description
What's included?
- Tikee 3 Pro +
- External Solar Panel with a stainless steel arm
Why choose the Tikee 3 Pro+?
Professional and self-sufficient, it is smart and self-adapting so you can control it on demand thanks to the Always On mode.
Choose from full HD, 4K and 6K
WIFI and 4G connectivity
Fully weatherproof
220 degree panoramic field of view
Self sufficient with inbuilt solar panel & battery
512GB Micro SD card
Compact size and weight - 210 x 180 x 70 mm weighing only 1.28kg
Built in GPS

Jpeg and DNG 
6K Video
Choose from three resolutions: Full HD, 4K and up to 6K for 7360×2650 panoramas, with an account on our myTikeePRO timelapse app. Harness the power of your 6K images for unparalleled video editing freedom and get 6K video rendering: Tikee PRO 3 is the best timelapse camera for timelapse videos in photographic quality.
Wi-Fi & 4G connectivity
Sending photos via Wi-Fi or 4G networks to a secure and powerful cloud storage environment. Unlimited storage and remote updates of your camera from the cloud. Auto notifications of your current timelapse projects so you're always up-to-date. Live streaming of auto-created timelapses created in our web app myTikee. Watch & share videos with your latest uploaded images. Force Upload mode will send your photos when you need them as soon as the camera connects to the network of your choice.
Weatherproof IP66, compact & lightweight
Your all-in-one IP66 weather-resistant outdoor timelapse camera can be used in all weathers without any protection. Any place, anywhere, any weather. It is also compatible with a standard tripod.
220° panoramic field of view
Immerse yourself in beautiful scenery (a sunset or sunrise, the four seasons, a glacier melting, etc.) thanks to our Tikee timelapse camera's incredible panoramic view of more than 220° and a vertical aperture of 90°. Advanced effects such as Pan & Zoom for automatic and digital tracking shots.
Self Sufficient
The Tikee outdoor timelapse camera regulates its power depending on the available sunlight and transmits its images remotely for several months or even years. You will never have to worry about the battery or memory card.
Articulated solar panels with inbuilt high-performance battery
The Tikee 3 timelapse camera is designed for outdoor use and ideal for long-term timelapse videos due to its innovative solar panel and a new high performance 24000mAh built-in battery.
Designed for long-term timelapse Projects
Thanks to its innovative smart energy management, the Tikee long-term timelapse camera offers autonomous shooting settings, photo uploads and performance
Always connected, always on
Go beyond the limits of timelapse and regular webcams to capture moments and relive them. Our 4K timelapse camera connects to Wi-Fi or 4G and sends its images as the sequences progress. Access your Tikee pro remotely and on-demand. Something is happening? Trigger a remote shot instantly whenever you want.
2 High Resolution Sony EXMOR R 16Mpx sensors
The best reference for professional photography: fast, sensitive and high-resolution sensors. A 4K timelapse camera to generate detailed images: 4608 × 3456 pixels per sensors 
Enhanced ergonomics
Redesigned access to microSIM and microSD cards and integrated breathable valve for all weather conditions.
3 sending modes
Choose from Normal mode, Minimal mode or Sample mode. With option to send all your photos or only some of them. Tikee PRO 3 is the ultimate timelapse camera for your specific needs. Choose what you send to the cloud and optimize the shooting conditions.
Incredible storage
Up to 512 GB inbuilt storage on a microSD card. Offering 64,000 images in JPEG format or 15,000 images in DNG format.
Adaptive interval
The Tikee 3 PRO + will automatically adapt its communication interval to always ensure the continuity of your timelapse videos under all circumstances. Modulate your shooting intervals limitlessly! Our timelapse solution (camera + dedicated software) lets you choose a minimum interval of 30 seconds for a long-term timelapse over a few days.
GPS Geolocation
The Tikee 3 PRO + professional timelapse camera has embedded GPS to gives you its precise location. In association with myTikeePRO Storytelling, navigate on a map between your different points of view.
Jpeg + DNG
Two formats, three choices to maximise the benefit of the 32 Mpx of your panoramic photos. Send your JPEG photos to the cloud and store them in DNG on your microSD card to benefit from the native format in post-production.
myTikee Storytelling Portal
myTikee Storytelling is the cloud platform subscription plan dedicated for the next-generation of deliverables leveraging the full power of Enlaps' artificial Intelligence algorithms.

Hosting up to 100,000 images, you can generate automatically 4K-6K high quality immersive contents and impressive visual effects while benefiting from advanced monitoring options to manage your own fleet of cameras.
Available for Next Day Delivery.